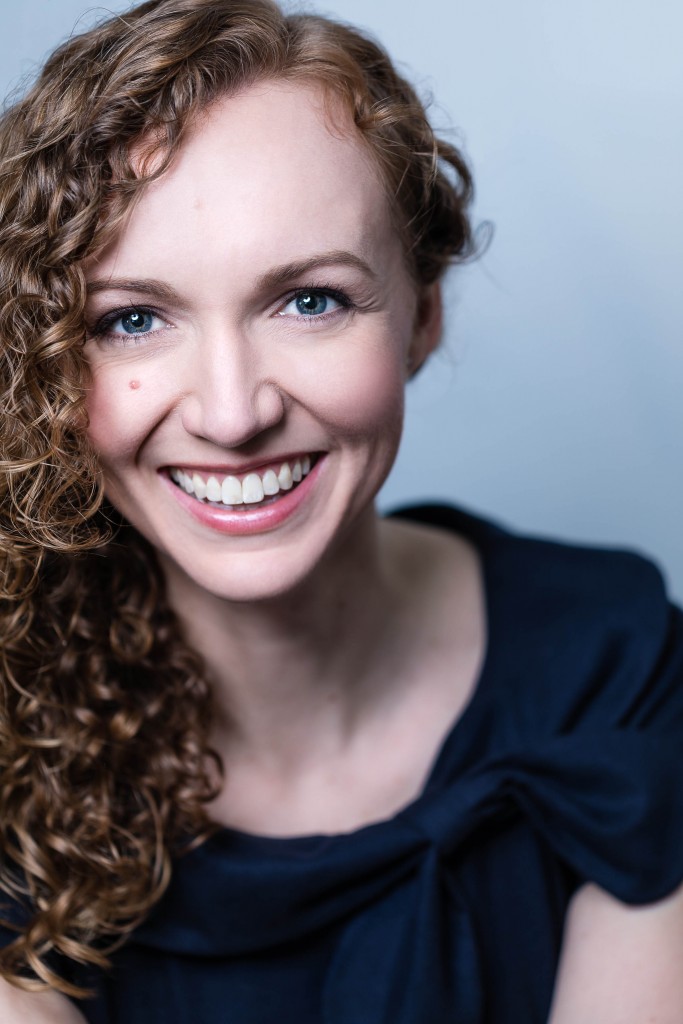 Laura Lussier
(ACTRA / CAEA / UDA)
Bilingual and multitalented, Laura Lussier has worked as an actor, director, producer, writer, coach, workshop facilitator and TV personality for over 15 years. Known for her enthusiasm and leadership, Laura has established herself as a force on the local and national arts scenes.  She is passionate about the creation of new works and exploring the intersection of cultures, generations, languages and disciplines. Collaboration, love, joie de vivre and courage are at the heart of her artistic practice.
Trained as an actor, she has appeared in over 30 theatrical productions and branched out into directing in 2009.  She has since been at the helm of over a dozen projects.  For the Théâtre Cercle Molière, she's directed the World Premieres of David Arnason, Yan Dallaire, Claude Dorge, and Gérard Jean's L'Article 23 et sa suite, Rébecca Déraspe's Plus (+) que toi and two plays by Danielle Séguin-Tétreault: Et que ça saute! and Que faire d'Albert?/What to do with Albert?, which was produced as a bilingual partnership with Prairie Theatre Exchange.  
Since 2011, this energetic artist has been involved in theatre for children, as the founding artistic director of Théâtre p'tits bouts d'choux, as well as a founding member of the Plé Collective, a group of female artists that creates theatre for young audiences.  From 2016 to 2021, she created PLÉ with the collective, a trilingual play (English, French and American Sign Language) with the support of Manitoba Theatre for Young People (MTYP), Young People's Theatre (Toronto), The Canada Council for the Arts and the Manitoba Arts Council.  PLÉ opened at MTYP in March 2021 and is now streaming on Children's Theatre Digital, a company based in London, UK. It can be viewed from anywhere in the world at www.childrenstheatredigital.com ! 
Laura dabbles in writing and translation as well.  Most recently, she was a member of a cross-Canada team of ten writers on a multilingual mega-project, Gabriel Dumont's Wild West Show, a co-production between Théâtre français du Centre national des Arts (Ottawa), Nouveau Théâtre Expérimental (Montréal), Théâtre Cercle Molière (Winnipeg) and La Troupe du Jour (Saskatoon) in collaboration with Centre du Théâtre d'Aujourd'hui (Montréal).  The play was published by Talonbooks in 2021.
When not at the theatre, Laura works in television.  She has appeared in over 250 episodes of various TV shows that have aired across Canada.  In 2022, she will be hosting a new cooking show for Bell Media called Gluten Free Like Me with Laura Lussier.  She will soon be appearing in an episode of Le Monde de Gabrielle Roy (ICI TOU.TV).  Laura recently appeared in an episode of Edgar (Manitomédia & Zone 3), the first French fiction series shot entirely in Winnipeg.  For 8 seasons, she had the pleasure of representing Western and Northern Canada on ICI Radio-Canada TV's 100% local, which was shot in Ottawa and aired across Canada. Laura also had the privilege of hosting over 130 episodes of Viens voir ici! (TVA), a national travel and culture show that showcased the richness and diversity of French Canada outside Québec.  
She started directing for television in 2019 and already has 45 episodes of various shows under her belt.
Laura still finds time to lead workshops across Manitoba for students and professionals.